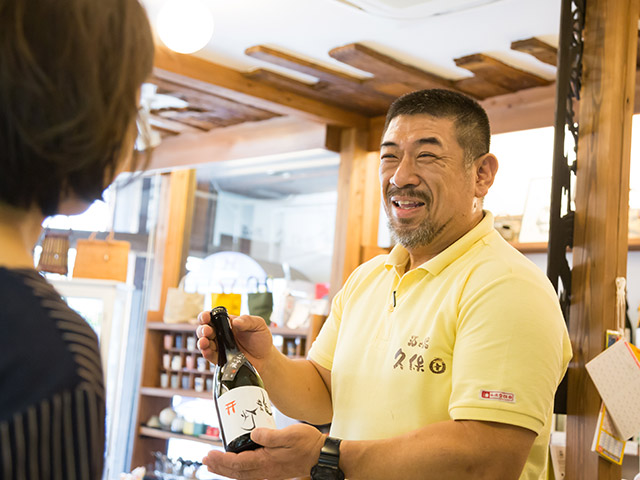 Why not find
the best Hiroshima local sake
through tasting?
Kubota offers ¥100 tasting of almost all of our sakes and fruit liqueurs to customers aged 20 years or over.
We recommended tasting before you buy.

¥100/ per cup(Tax included)
Dear customer
We are not BAR.

We are not a restaurant. We simply provide a tasting service to those looking to find what sake they like.
Don't stay so long.

We kindly ask you to refrain from staying seated to rest or talk for an extended period of time.
Don't get drunk.

We know that you would like to enjoy a wide variety of sake. However, please drink in moderation!
Delicious sake produced in Hiroshima
Hiroshima is a famous sake producing region, with Saijo being recognized as one of the three largest sake producing regions in Japan.
As Hiroshima mainly has soft water, it used to be considered as a place where no good sake can be produced.
However, when a sake producing technique for regions with soft water was developed in the Meiji period, Saijo and other regions in Hiroshima began to actively produce sake.
We only stock carefully-selected sake that the owner has tasted at the brewery while conversing with brewers.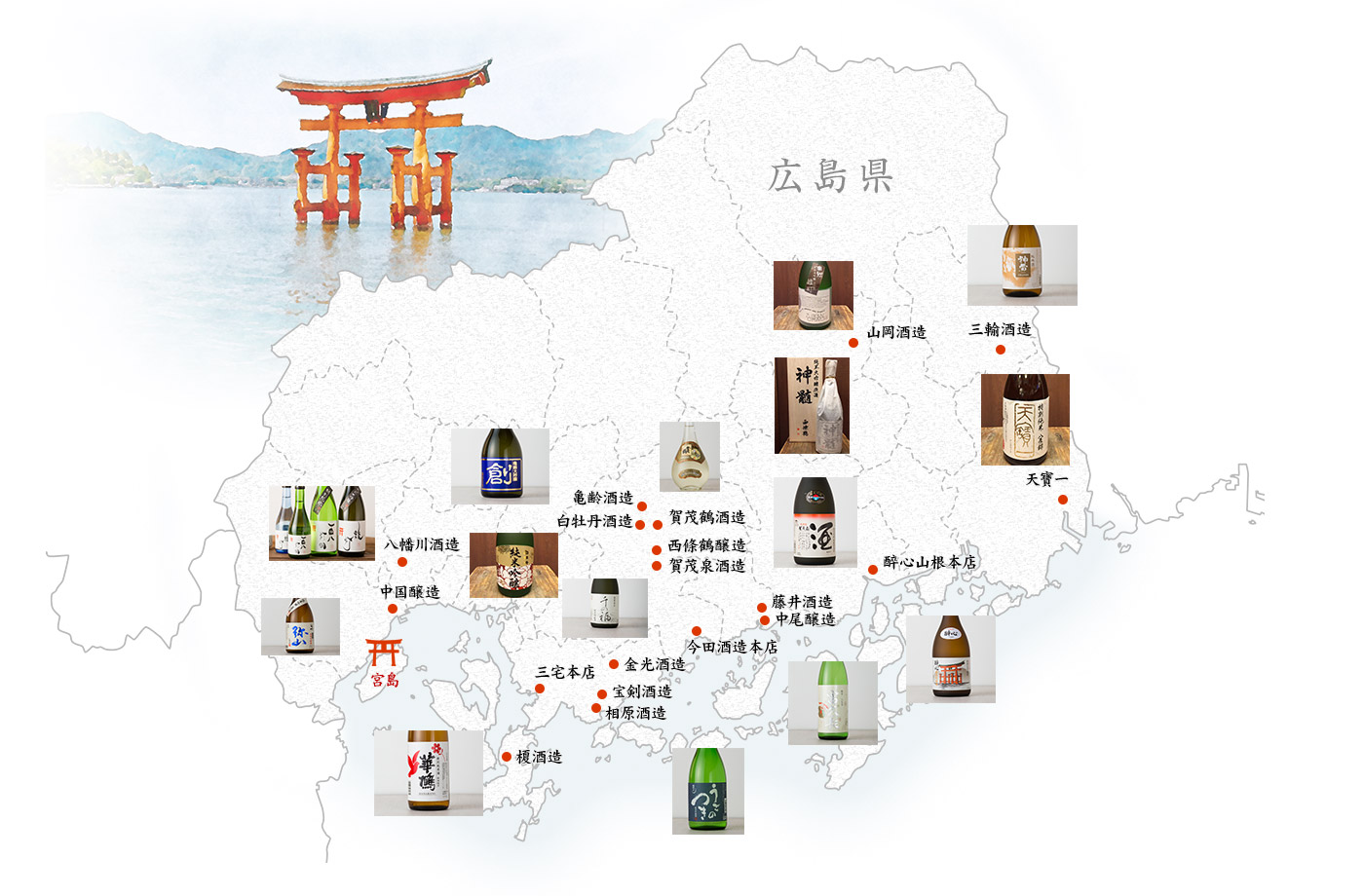 Four types of Sake
Which one do you like?
Japanese sake can be roughly divided into four types.
If you're new to sake, we recommend starting with the easy to drink light/fresh type.
In addition to Japanese food, our sakes pair nicely with cheese, dried fruit, and meat. First, select your preferred type.
You can easily tell the owner
what kind of taste you are looking for using this chart.
In store
Photo Taking OK
Please feel free to take pictures in the store as a souvenir for your sightseeing trip in Miyajima.
Of course, you can upload them on your SNS accounts.
Please share your memory of our store with your friends.

We also stock products other than sake.
We offer not just sake but also a range of drinking vessels to help you better enjoy your sake.
We have a selection of snacks that go well with sake, too. They make great souvenirs!